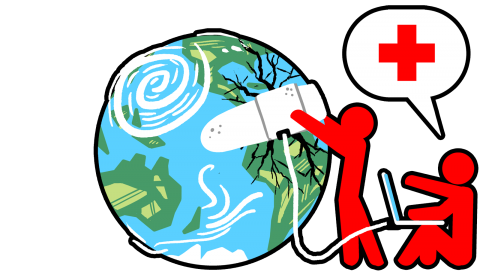 CERCS/Intel Internet of Things Code-for-Good Hackathon
Disaster Relief and Recovery, sponsored by UNICEF
March 1st & 2nd, 2014
Intel has partnered with Georgia Tech, in addition to Berkeley and Earlham College, on a Code-for-Good effort of applying the Internet of Things to aiding people in disaster relief and recovery. Imagine a world where relief workers can throw a suitcase or two of sensors, base stations, and 3D printing supplies into a truck with a portable generator and show up to make whatever is required. Medical monitoring gear? Water quality sensors? Radiation detection? Shared inventory for shelters? All ready to be built & deployed on site, with a cloud solution that can grow and share as infrastructure comes back in place.
We will be working with Intel's newest low-powered technology on the Galileo boards as well as using Intel Internet Of Things cloud technology. UNICEF field reps will be taking part to help motivate participants, and they are eager to see what can be translated out into the field.
The Hackathon has been rescheduled for March 1st & 2nd. Intel is providing prizes and food. There will be three raffle pools -- those who attend on Saturday, those who attend on Sunday, and those who attend both days. We'll have Galaxy Tab 3's, Amazon gift certificates, and even some of the Galileo boards to give away!
Sign up is at https://www.hackerleague.org/hackathons/cercs-slash-intel-hack-for-good-...
Come to learn, come for the food, come for the cool prizes, come to help those in need.